Established in 1999, Pekat Group Berhad has built its reputation as a competent solution provider specialising in the design, supply, distribution and installation of lightning protection system, earthing system and surge protection system and its related technologies.
The Company expanded and ventured into Photovoltaic (PV) Renewal Energy technology in 2006. Pekat Group has grown remarkably since its inception with a successful completion of close to 108MWp from prestigious and significant PV projects for residentials, private companies, developers and government-linked companies.
Pekat Group is also partners with world renowned product manufacturers offering an extensive line-up of international standard products. This helped Pekat Group develop its in-house capabilities, experience and expertise to lead in this niche industry. 

We are committed to providing excellence and delivering high quality products and services in our businesses.

We conduct ourselves in an honest and professional manner at all times.

We have the inner strength to be dedicated to a purpose or mission. Our patience in working hard and moving forward with a positive attitude are what sets us apart.

Pekat Energy (Sarawak) Sdn Bhd
Sunway Pekat Solar Sdn Bhd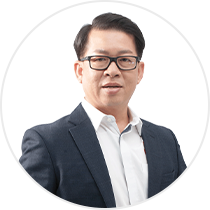 Chief Executive Officer
Pekat Group of Companies
President
Malaysia Photovoltaic
Industry Association (MPIA)
2017-2018 & 2019-2020

1999

2000

2001

2006

2008

2010

2011

2013

2018

2019

2021