Solar Photovoltaic (PV) Solutions
Join the Solar Energy Revolution
We offer a comprehensive Solar Photovoltaic one-stop solution, with the objective of helping our customers to prioritise and manage energy costs through a strategic energy management system.
Whether the system is On-Grid, Off-Grid or Hybrid solar PV system, our esteem team of energy analysts, engineers and specialists will help you optimize your energy usage.
ON-GRID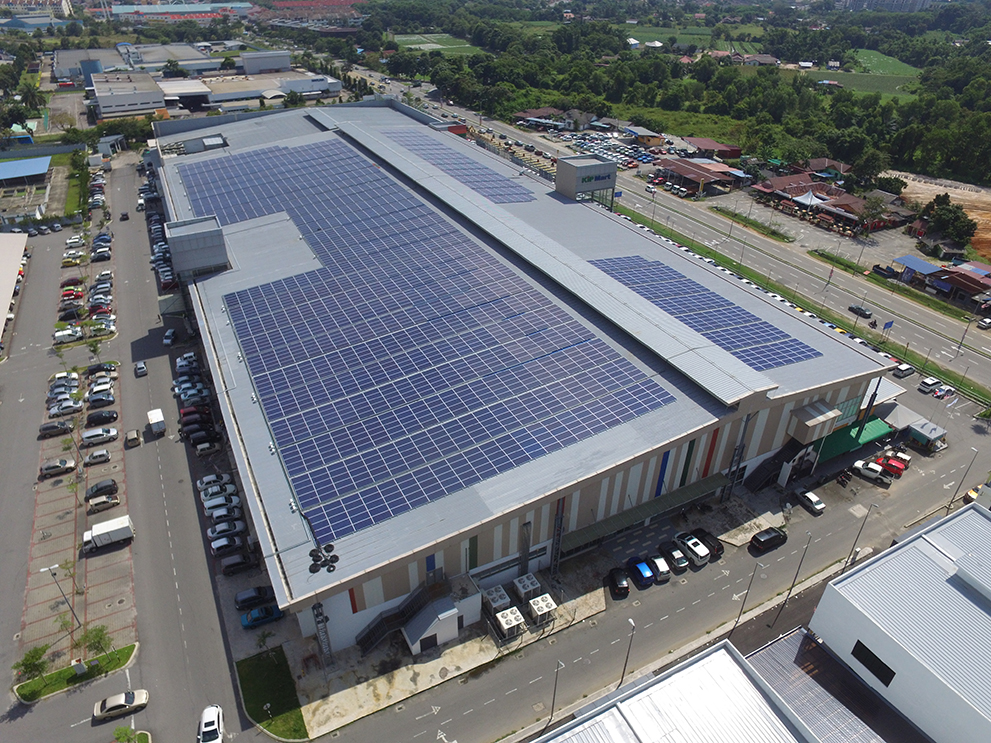 A system that only generates electricity when the utility grid is available. Users are able to direct the excess energy back to the grid when the plant is overproducing and vice versa.
OFF-GRID
HYBRID

LOWER OPERATING COST
Solar PV system will bring down the operational cost up to 30%.

TAX INCENTIVES
Double Tax Incentive (Capital Allowance, 24% + Investment Tax Allowance, 24%) up to 48% of project sum.

GREAT PAYBACK PERIOD
Financing incentives in addition to the reduction of costs to build solar panels will further make solar investment more profitable than before.

GOOD CORPORATE IMAGE
Installation of solar system reduce carbon emissions that contribute to global warming. Besides producing renewable energy it will feed surplus power to the mains grid thereby distributing clean energy.
DESIGN DEVELOPMENT
FINANCING
PROCUREMENT & CONSTRUCTION
MONITOR & MAINTENANCE
DESIGN DEVELOPMENT
A feasibility study is conducted by our team of experts, followed by a site survey which involves solar simulation to facilitate in the design & engineering process.
FINANCING
PROCUREMENT & CONSTRUCTION
MONITOR & MAINTENANCE
Quality assurance and our product partners & suppliers
At Pekat Solar, we only use products by world-class manufacturers such as Jinko, JA Solar, LONGi, Noark, Sungrow and Solar-Log. Our experienced in-house sales engineer will advise you on which products in this wide, high-quality selection would best suit your needs. On top of that, we provide after-sales services and warranties for all our products.
Net Energy Metering (NEM)
NEM is a government-promoted initiatives created to help you to generate clean energy, which in turn reduces electrical energy consumption, lower your electricity costs, minimizes your carbon footprint, and adds to your CSR efforts.
Reduce your electricity bill by generating your own power for your home using solar energy. With Solaroo, you can enjoy electricity bill savings up to 90% and reduce carbon emissions, without lowering your electricity consumption.​